Know the Signs of Heat Distress in Your Employees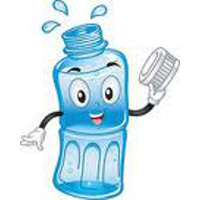 Prevention of heat stress in workers is important. Heat Distress can lead to serious physical illness, fatigue and injury. It's not just outdoor workers that are at risk for heat distress, those that work in hot environments such as kitchens, maintenance shops and laundries may also be impacted. Follow these tips from the SimpleHR Safety Team to prevent, identify and respond to signs of heat distress in your employees. Read More
Heat Exhaustion
May be the result of a loss of fluid and/or salt by heavy sweating. Symptoms include clammy and moist skin, extreme weakness or fatigue, giddiness, nausea, headache and fainting.
Heat Stroke
High body temperature (103 degrees), red hot and dry skin (no sweating), rapid and strong pulse, throbbing headache, dizziness, nausea, confusion.
Heat Cramps
May be due to excessive sweating and loss of salt due to over activity. Symptoms include muscle spasms in the legs, arms and or abdomen, nausea.
OSHA recommendations for working in heated conditions or outdoors are:
Drink water every 15 minutes, even if you do not feel thirsty
Take regular breaks, rest in the shade to cool down
Learn the signs of heat distress and what to do in an emergency
Keep an eye on fellow workers
Wear a hat and light colored, loose clothing
Take it easy the first few days of work in heated conditions. Let your body get use to it.
Recommendations employers should follow to protect employees are:
Schedule maintenance or repair jobs in hot areas for cooler months if possible
Schedule hot jobs for the cooler part of the day
Acclimate employees by exposing them for progressively longer periods to hot areas or work environments
Reduce the physical demands of employees
Assign extra workers or relief workers for physically demanding jobs
Provide cool water or liquids (sports drinks) and water breaks with rest periods regularly
Provide cool areas for use during breaks
Monitor workers who may be at risk of heat stress
Provide heat stress training to supervisors, managers and employees during the heated season
If you see any of the above signs:
Call for medical assistance immediately
Move the victim to a shady area
Cool the victim rapidly - Immerse them in a tub or shower of cool water if possible. Use a sponge or spray them with a garden hose, wrap the victim in a cool wet sheet or towels and fan them vigorously
Monitor the body temperature and continue cooling methods until the body temperature drops to 101-102 degrees
For more information, review the heat distress information available on the OSHA and CDC websites.