Are Your Policies in Violation of the National Relations Labor Act?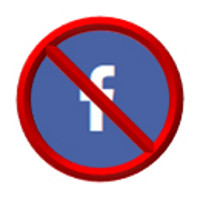 The National Relations Labor Board is no longer just for Unions. They have gained momentum and are flexing their muscles into the private non-union businesses.
If you have a policy that prohibits employees from discussing or disclosing their wage information to other employees; you are in direct violation of the National Relations Labor Act. Provisions are found to be unlawful when they interfere with the rights of employees under the NLRA, such as the right to discuss wages and working conditions with co-workers. Read More
Likewise the NLRB has ruled against employers for policies or work rules that are overbroad. The NLRB states if you have a Social Media Policy make sure it is lawful. Recent charges brought by the NRLB include a case where an employee was terminated for violating the companies Social Media Policy. The rule prohibited "making disparaging comments about the company through any media, including online blogs, other electronic media or through the media". The NLRB concluded that this rule was unlawful because it would reasonably be construed to restrict Section 7 activity, such as statements that the Employer is, for example, not treating employees fairly or paying them sufficiently.
Similarly, in another recent case brought by the NRLB, the Charging Party was discharged because of her Facebook posts violated the employer's policy. Again, they found the policy to be overbroad and restricted activity that was protected conduct under Section 7. This case involved a restaurant chain that had a policy stating "insubordination or other disrespectful conduct" and "inappropriate conversation" are subject to disciplinary action.
The list goes on and on... Bottom line is if you have a policy or work rule be sure it does not prohibit protected concerted activity.
The law enforced gives employees the right to act together to try to improve their pay and working conditions, with or without a union. If employees are fired, suspended, or otherwise penalized for taking part in protected group activity, the National Labor Relations Board will fight to restore what was unlawfully taken away.
SimpleHR has HR professionals on staff to assist our clients in managing their policies.