Artificial Intelligence or Actual Intelligence?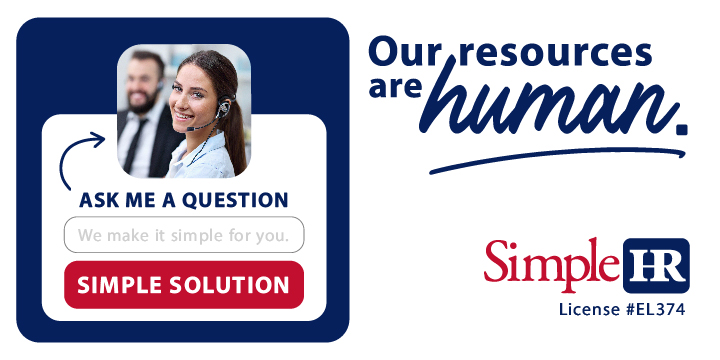 Employees are your most valuable resources. Taking care of their needs and concerns is imperative. However, when you turn to a human resources professional for assistance, it is frustrating to end up speaking to a robot, automated chatbot, or other form of artificial intelligence.

There is no doubt that artificial intelligence helps our society, but it remains true that there is nothing better than communicating human to human. At SimpleHR, robots are not on our payroll! You will always speak with one of our team members directly, and here is why:
Faster, Most Effective Solutions
Your time is valuable! You don't have the time to continuously "press 1" in the hope of talking to someone about your concerns. We focus on your human resources needs so you can focus on building your business. By ensuring our clients speak with a human rather than a robot, we prove that we are committed to providing solutions in the most efficient way possible.
Tailored Service
Your industry or business may have a unique issue that needs attention. Your questions are best answered by dedicated human resource professionals. Artificial intelligence cannot comprehend customers' individual needs, and our tailored service is not something we are willing to compromise. At all levels of our operations, we provide quality services that meet or exceed the initial and ongoing needs and expectations of our clients and employees. Simply put, our mission is to maintain the highest standards in all that we do for you.
Innovation
The one area where human intelligence always outshines artificial intelligence is innovation. Our team can pivot when needed and evolve as our customers' needs change. With the COVID-19 pandemic, we've seen the need for flexibility and modernization throughout the HR sector. Our team quickly adapted and responded to the new demands of the industry. We are always ready to meet your individual, changing needs. Through continuous improvement of our operations, we seek to assure our clients' and employees' continued success and prosperity.
If you seek human resources services that keep humans at the center of your business, we are here to help.
Contact us at 850-650-9935 to get started.