SimpleHR Named to Top 100 Best Companies List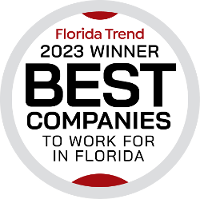 SimpleHR was recently named one of Florida's Best Companies To Work For.

The annual Best Companies To Work For In Florida list featured in the August issue of Florida Trend magazine ranks 100 companies in small, medium, and large employer categories.

"Our team is once again honored, for the sixth time, to be recognized as a best company to work for in Florida. This award belongs to our team of dedicated professionals and is a tangible recognition of their tireless efforts to deliver only the very best client experience. I am immensely proud of our team and for the opportunity to share this award with them." - Bill Lindsley, President of SimpleHR Read More
To participate, companies or government entities were required to have at least 15 workers in Florida and to be in operation for at least one year. Companies that chose to participate underwent an evaluation of their workplace policies, practices, philosophy, systems, and demographics. The process also included a survey to measure employee satisfaction. The combined scores determined the top companies and the final ranking.

"It's clear the nature of the workplace has fundamentally changed, not only in hybrid work becoming a permanent part of the business landscape but in the expectations of employees when they do come to the office," says Florida Trend Executive Editor Vickie Chachere. "What remains unchanged is that companies who listen to their employees and create workplaces that enhance the quality of life for their teams are rewarded with productivity, stability, and a thriving work environment."

"Innovative, inspirational, and visionaries ... these Florida companies continue to set trends for others to follow," says Florida Trend Publisher David Denor. This group of impressive companies continues to recruit, retain and deliver unique workplace environments for their employees and clients alike. Not afraid to takes chances or step outside the norms, the Best Companies To Work For In Florida are risk takers that provide us with a glimpse of what tomorrow's workforce and workplace environments could look like.

The Best Companies To Work For In Florida program is managed by Florida Trend and Workforce Research Group and is endorsed by the HR Florida State Council. Workforce Research Group managed the registration, survey, and analysis and determined the final rankings. For a list of the 100 Best Companies To Work For In Florida, go to FloridaTrend.com/BestCompanies.

About SimpleHR

For over 20 years, SimpleHR delivers cost-effective human resource outsourcing while managing employee risks for client businesses. SimpleHR is a professionally licensed company with the State of Florida Board of Employee Leasing, license number is EL374. As a Professional Employer Organization (PEO), SimpleHR provides employee management solutions and administrative relief for small to mid-sized business owners; allowing you to devote your time, energy, and resources to increase your company's bottom line. With SimpleHR, you can spend less time on employer obligations and focus on your core business.

Headquartered in Destin, Florida, SimpleHR is dedicated to providing comprehensive human resource solutions, payroll administration, benefits, and protection to our clients; always keeping in mind our mission to maintain the highest standards in all that we do for you. As a business owner or manager, you are free from the headaches, confusion, and hassles associated with managing payroll, benefits, unemployment insurance, and workers' compensation claims. Let us take away your stress and risk and give you back your time and peace of mind.
SimpleHR voted Best in Destin 7 years in a row!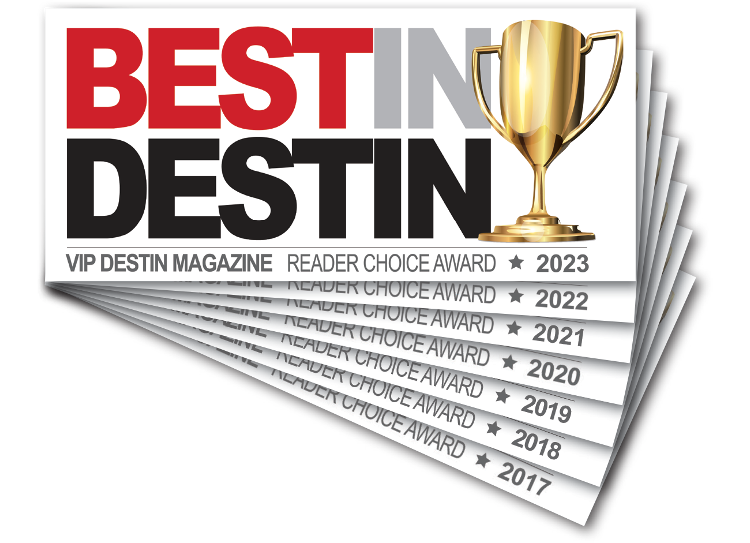 Thank you to our clients, friends and the community for taking time to vote for us as Best in Destin again this year. We are truly blessed to accept the award of Best Human Resources/Payroll Firm for the 7th year in a row. The SimpleHR Team looks forward to another great year serving our community and providing quality service to our clients and their employees.

#BestinDestinWINNER #BestHumanResource/PayrollFirm #VIPDestin #DestinMagazine